Catering Services
Armon's full-service catering has been proudly serving the greater Milwaukee area (and beyond!) since 2004.
Trust us to cater to your special occasion with our exceptional services and delectable menu options.
Call us today to book your order and let Armon's Catering take care of every detail, ensuring a seamless and unforgettable culinary experience for your upcoming event.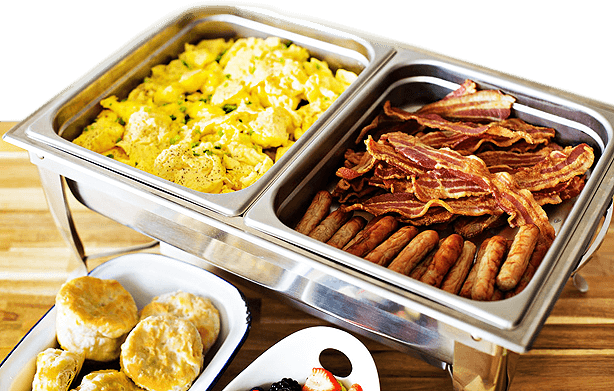 Lunch Catering for Events
If you are hosting a casual breakfast, lunch, or dinner, the standard catering menu is for you. With many delicious options, anything you order will surely be a hit with every guest. To see what this option includes, check the menu.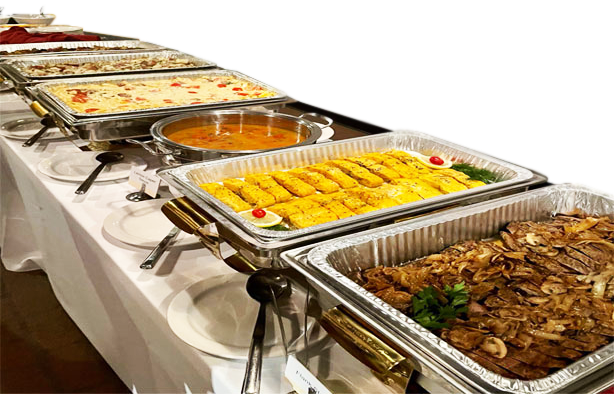 This menu provides you with many options so that you can customize your event to be as unique as you are.
We will work with you to create your menu to accommodate all your needs. To see a larger list of how we do this, check the menu.
Professional banquet planning
This menu offers a wide array of choices, allowing you to tailor your event to reflect your unique style and preferences. Our team is dedicated to collaborating with you to craft a menu that perfectly suits your needs. For a comprehensive list of how we achieve this, please refer to our detailed menu.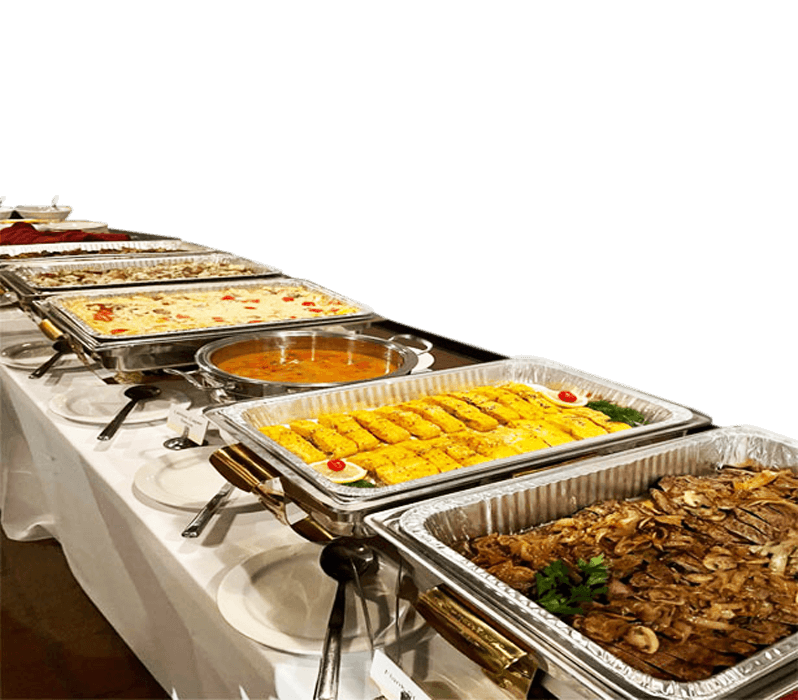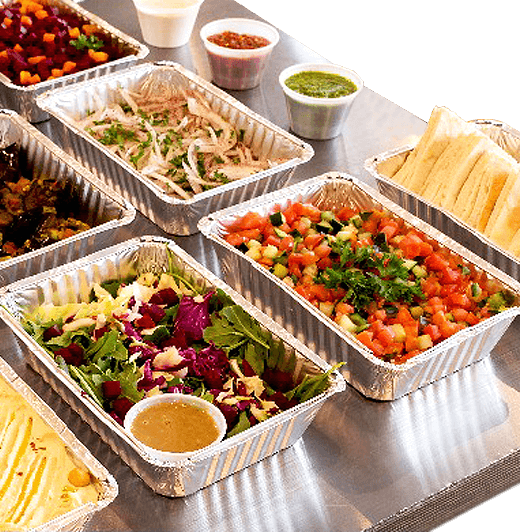 Custom Boxed Lunches
Individually packaged meals allow everyone to enjoy their favorite comfort foods. To see a larger list of how we do this, check the menu.
Most of the menu items can be customized in boxed format.
Quality Food, Dependable Service , Reasonable Price
Whether you are hosting a casual lunch or an extravagant wedding, Armon's exceptional food and friendly service will make your event one to remember for all the right reasons. Armon's full service catering has been serving the greater Milwaukee area (and further!) Since 2004 , so you can trust us to take care of everything. With wedding and event planning services, rental services, servers, and bartenders, Armon's can provide it all. If your event has specific dietary restrictions, needs a last minute caterer, or has any other special requirements, feel free to ask. We will do anything it takes to make your event everything you imagined and more!
"We had a very positive experience with Armon's catering. We hired them for a graduation party — the food was fantastic and delivered on time. They were flexible and very accommodating. I would use them again in a heartbeat! Highly recommended."
"Armon's did a fantastic job catering our event! They were accommodating, flexible, and professional. The food was delicious, and our guests loved it, too! Our dessert trays were empty in no time! We highly recommend them! Good for parties · Delicious food."
"WORK FOR A BUSINESS OFFICE AND HAVE USED ARMON'S FOR 8 YEARS TO PROVIDE OUR CATERED MEETINGS AND HAVE NEVER BEEN DISPLEASED. THE FOOD IS EXCELLENT AND THE SERVICE IS BEYOND GREAT AND EVEN EMPLOYEES WANT TO USE ARMONS FOR THEIR EVENTS. I HIGHLY RECOMMEND ARMON'S FOR YOUR BUSINESS OR PRIVITE PARTIES. ARMON'S WILL NOT DISAPPOINT AND YOUR GUESTS WILL REMEMBER YOUR EVENT AND THE FOOD FOREVER !!!."
"I CAN'T SAY ENOUGH GOOD THINGS ABOUT ARMONS. THEY CATERED MY REHEARSAL DINNER AND WEDDING AND EVERYTHING WAS AMAZING!!!!! NOT ONLY WAS THE FOOD FANTASTIC BUT THEY WENT ABOVE AND BEYOND TO DO EVERYTHING I NEEDED TO MAKE OUR SPECIAL DAY PERFECT :)"
"ARMON'S WORKED WITH US UNTIL WE FINALIZED ADDITIONAL MENU ITEMS ... OUR FINAL MENU, ALBEIT A BIT FUNKY, WAS PERFECT AND OUR GUESTS RAVED ABOUT THE FOOD - ESPECIALLY THE VEGAN FOODIE IN ATTENDANCE. "BEST WEDDING FOOD EVER" WE HEARD OVER AND OVER...THESE PEOPLE ARE ORGANIZED AND OBVIOUSLY ARE VERY PROUD OF THE FOOD THEY SERVE... I KNEW, AND I SAY THIS SINCERELY, THAT I DID NOT HAVE TO WORRY ABOUT THE FOOD OR THE RENTALS."
"THE FOOD WAS EXTRAORDINARY...THE DELUXE SALAD WAS DISPLAYED BEAUTIFULLY AND IT WAS ALMOST TOO BEAUTIFUL TO EAT - IT WAS CRISP, FRESH AND DELICIOUS. THE PASTA HOT, FRESH AND JUST RIGHT IN ITS TENDERNESS. HALF OF OUR FAMILY IS ITALIAN, AND THEY ARE A HARD CROWD TO PLEASE WITH PASTA - THEY LOVED IT! THE VEGGIES WERE COOKED TO PERFECTION AND SEASONED WONDERFULLY; AND THE FRUIT PLATTER WAS FRESH, SWEET AND RIPE TO PERFECTION."
We cater to YOUR needs and budget! We offer breakfast, lunch, and dinner.
From standard drop-off to full service staffed events. Armon's specializes in events large and small weddings and graduations to business meetings and pharmaceutical lunches. As a family-owned and operated small business, we can ensure that you will get the freshest ingredients and the highest quality products.
Whether you're organizing a perfect Wedding, a memorable Bachelor Party, a sweet Baby Shower, an effective Business Meeting, a hassle-free Lunch Box Catering service, or a pleasant Picnic Catering experience, Armon's Catering is your go-to option for all your catering needs.